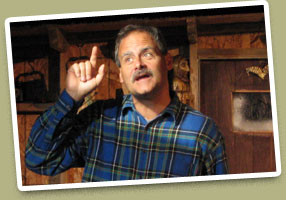 Salut tout le monde!
Welcome to da site de Lucien, da nord shore millworker. It's been over 20 year an' almose 2,000 show from coast to coast across Canada, a little bit down da states, an' over to Afghanistan... Come on in for a little bit of New Brunswick Pulp Fiction.

Would you like to have Lucien appear at your
corprate event?
BOOK LUCIEN FOR YOUR CORPRATE EVENT!